Ted Hughes - The Life of a Poet, by Elaine Feinstein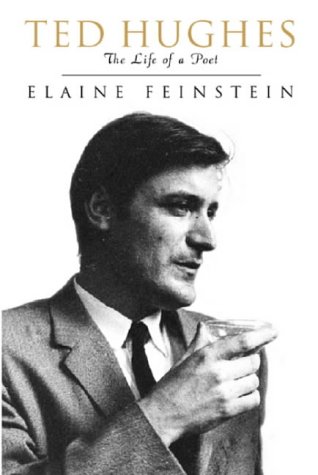 Elaine Feinstein's new biography of Ted Hughes was published in 2001 to critical acclaim.
Erica Wagner, The Times: "This is an admirable book, fond but fair; hard to believe it could be bettered any time soon." (Full review)
Michael Schmidt, The Independent: "Elaine has written the first full biography of Ted Hughes... a story full of fascination, told with judicious candour." (Full review)
Brooke Allen, The New York Times: ' Ted Hughes, The Life of a Poet is not a tactful, authorized biography but an engaging and ... convincing narrative that manages to blend honesty with sympathy.... This is, in fact, the measured, gentle biography that needed to be written, an attempt to set the record straight and clear the air of rancor and recrimination.' (Full review)
Adam Newey, New Statesman: "A compassionate, insightful and humane book."
Geoffrey Wheatcroft, Daily Mail: "Distinguished as a poet herself...Elaine Feinstein is completely at home with Hughes' work as well as his story."
Robert Hanks, Daily Telegraph: "Cool and judicious, in an area where passions are easily inflamed. Feinstein has done her research carefully."
See also the review of this book in The Guardian
Synopsis
Ted Hughes is one of the greatest English poets of this century. He was a natural countryman who had a sharp eye for the natural world, a dislike of technology and a fascination with primitive cultures. But it is for his marriage to the American poet Sylvia Plath that he is best known. Their seven-year marriage marked his whole life and he never entirely recovered from her suicide in 1963, though he chose to remain silent on the subject for more than 30 years. Birthday Letters, a sequence of lyrics cast as a continued conversation with Plath, shows how electric their relationship was and how much damage they did to one another. In this biography Feinstein argues that they were both flawed geniuses and that the truth about the failure of their marriage must incorporate her fragility and his recklessness. Many people, including his friend Al Alvarez, have held Hughes's adultery responsible for Plath's death: it was her discovery of his affair with Assia Wevill that led her to order Hughes out of their Devon home. He later had a child with Assia and she also killed herself along with their young daughter. Elaine Feinstein first met Hughes in 1969, the year of Assia's suicide. She was a good friend of his and his sister Olwen's, both of whom guarded the Plath estate. She knows many of the European and America poets who so influenced Hughes - Seamus Heaney, Thom Gunn, Miroslav Holub - and knows the world in which both he and Plath moved. This is the first biography of Hughes since his death in 1999 and Feinstein has had access to the main archive of Hughes' mss at Emory University, Atlanta, as well as archives at the University of Liverpool and many letters in private hands.

You can read pages 21-24 online (an extract from Chapter 2: Pembroke College) and pages 120-124 (an extract from Chapter 8: Devon, concerning Assia)

You can order 'Ted Hughes - The Life of a poet' from Amazon.co.uk.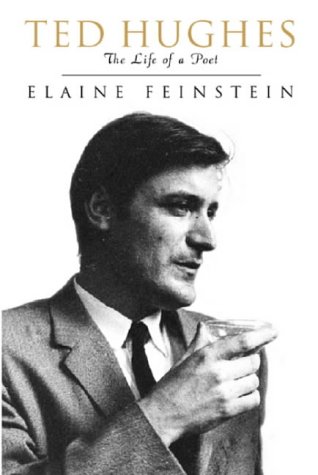 How to obtain Elaine Feinstein's books
Click Here for a complete list of Elaine Feinstein's books available at amazon.co.uk
You can also find her books at bookfinder.com